Pierre Cardin Cadillac
Another Jon Tedesco creation
John Darpa from New York sent the following pictures of his 1979 Phaeton Edition Pierre Cardin Cadillac.
If you have a Pierre Cardin you are looking to sell, please call John's cell phone at 917-543-8034
The Pierre Cardin version was available from 1979 through 1983.
Here John stands in front of his car.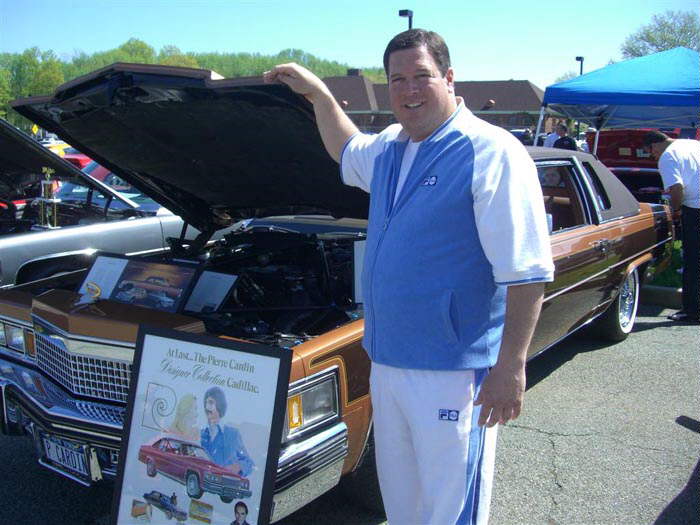 For 1979 the most notable difference that was unique to the Pierre Cardin version was the special two-toned
and pin-striped paint job. In that year the color choices were bronze/brown (shown) and white/blue.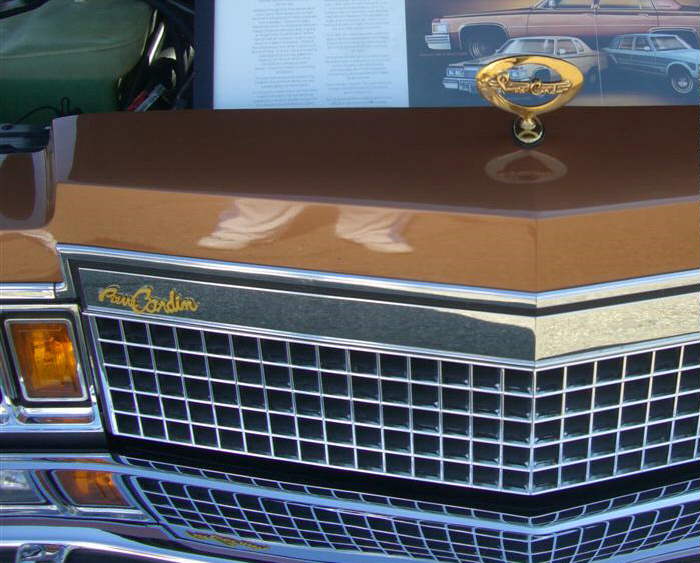 An unusual gold oval Pierre Cardin hood ornament replaced the standard Cadillac ornament.
Gold Pierre Cardin labels are located on top of the grill, and at the back of the fenders and quarter panels.
In the interior (not shown) gold labels also appeared on the glove box door and on the ash tray lids of the doors.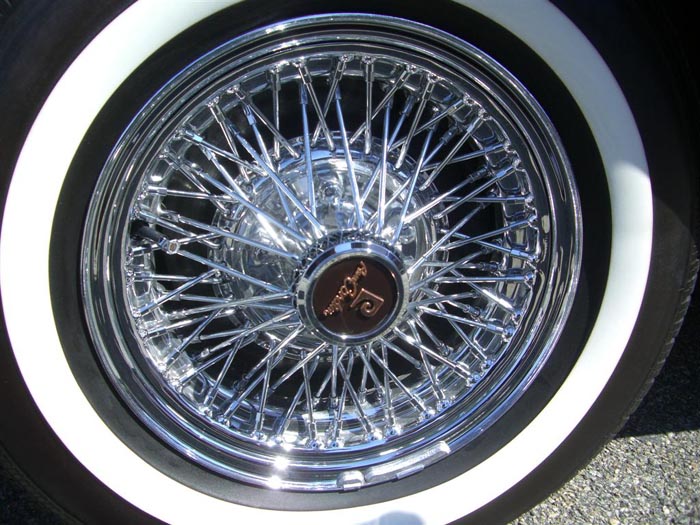 John had the center caps of the wire wheels custom made to replace the maroon inserts that came with the car.
More Custom Clouds and Classic Coaches
Custom Cloud and Classic Coach ads
The Custom Cloud that Charlie Wolters restored.
A complete Custom Cloud restoration process in pictures
You may contact the editor, Charlie Wolters, at:
cpwolters@aol.com,
or at phone:
314-962-7678.